Enjoy Aldeias de Portugal
Aldeias de Portugal, preserving a unique heritage, maintaining the best of each village: its fauna, flora, gastronomy, wines and festivities. This is a new concept to approach rural tourism where values as hospitality, environment, preservation, comfort, leisure innovation ecological and cultural concerns are important.
Aldeias the Portugal provide you a stay in rural houses of tradition and give you the opportunity to participate in various activities or just go for a walk and enjoy nature. These emblematic houses are more than just an accommodation; they are the ideal setting to discover the real Portugal.
Let discover Aldeias de Portugal.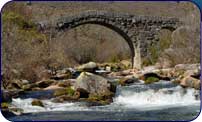 The village of Castro Laboreiro has an ancient and rich historical, archaeological and architectural heritage which can be seen through its megalithic monuments, bridges, medieval churches, community ovens and mills.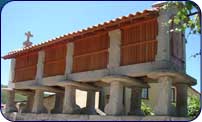 The village of Germil is characterized by its vineyards and its mountains dominated by oak trees. Situated on the top of the valley, the village of Germil is a typical example of a mountain habitat.