Facilities & Equipments
Due to their geographical constraints, the Aldeias de Portugal are often not provided with all the equipments and facilities that we usually find in urban centres. To make your stay at Aldeias de Portugal more pleasant we will mention here the facilities and equipments that can be found at the villages and/or surroundings.
Cultural & Natural heritage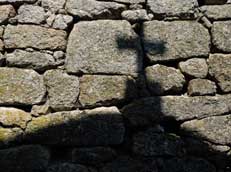 In the Aldeias de Portugal many perspectives catch the interest of their visitors. In these villages many constructions and archaeological findings prove us the existence of men thousands of years ago. Folklore is the most genuine, colourful and joyful of Portugal. Also culture, gastronomy, arts, artisans and traditional crafts of ancient times, were kept alive until the day of today.